You should always check ebay for awesome, unique, one of a kind, vintage, well kempt, high quality, fun lamps. We have many featured throughout our house, and I have never once been disappointed by my purchases.
The latest that I am bidding on (please don't bid against me! :) ) is this guy.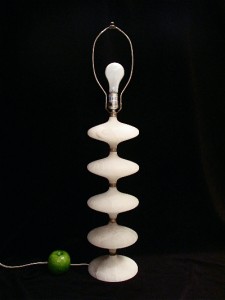 Mid-century alabaster marble table lamp.
$50.00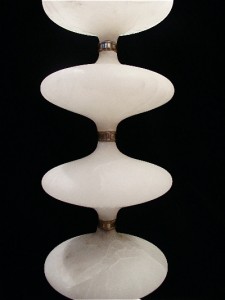 I love that vein-y marble.
Some other delights?

Pair of mid-century chrome lamps.
Best part? The price. $9.99 starting bid.
This rattan lamp is $19.00.
Spray it down in a hot color and you are good to go.
I like these.
The pair for $169.00.
There are literally thousands of options and price ranges from which to choose. Here are some of my suggested search terms for ebay success!
Mid-Century Modern Lamp
Retro Lamp
Hollywood Regency Lamp
Vintage Lamp (Will yield 1,000s of results so beware!)
Blanc de chine Lamp
Chinoiserie Lamp
Good luck and let me know if you find anything. I promise you will score some items which will beat many a "big box store" lamp any day! (Both price and quality-wise)
Cheers,
JSH