I just spied this great article on Casa Sugar featuring "
10 Haunted Houses in New Orleans
." We are surrounded by all things eerie, all the time in Nola, but especially at Halloween! I am absolutely terrified of ghosts (would I rather a ghost or a person attack me!? DEFINITELY A PERSON) so, in hindsight, I am kind of weirded out that I was willing to stay at Hotel Monteleone on our wedding night (which was, essentially, Halloween by the time we arrived) In fact, the Today Show was there filming for "America's Most Haunted Hotel" on the morning we left for our honeymoon.
What was I thinking?! Blinded by love or alcohol or both, I guess.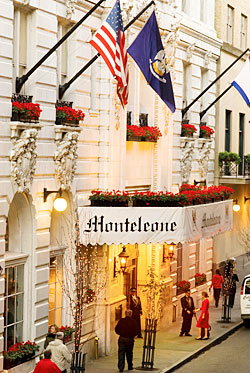 You can read more about the fright-inducing Montelone in the 10 Haunted Houses article. Have fun trick or treating tonight!
Cheers,
JSH